How to Find a Veteran by Name: Your Complete Guide
Dave Moore - December 5, 2022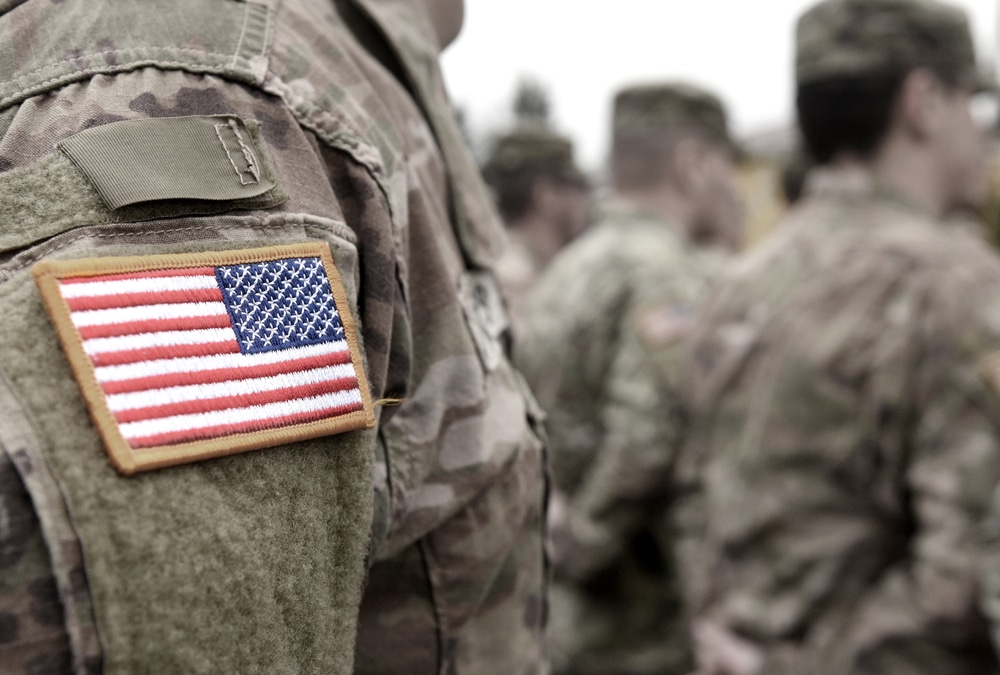 Losing contact with old military friends, a family member or close relative that became hard to contact after joining the military, or distant relatives that served in the military can be difficult. After all, where can you start locating the person in question if you only have a name to search?
Fortunately, several search methods can help you locate a veteran using their name or other important personal information. Our article gives you details on the best way to start these searches.
Why Search for a Veteran by Name?
There are many reasons why you might want to find a veteran but only have their name to search with. We list the most common reasons why below.
You lost contact with a friend that you served with.
A family member or friend became hard to reach after joining the military, and you don't know their current location.
A potential partner or friend claims to have served in the military, and you want to verify this information.
A distant family member served in the military years ago, and you want to find their service records.
Of course, searching for a veteran is a very personal process, and you may have reasons for searching for a veteran by name that don't match those on our list.
Best Methods for Finding a Veteran by Name
Below, we list the best methods for finding a veteran using only their name to search. Keep in mind that some of these search methods may be limited to family members or designated next-of-kin. If you discover that a search method doesn't work for you, don't give up hope and move on to the next one.
Military Locator Services
Most branches of the military have a locator service to help you find former service members of that specific branch. The Air Force, Navy, and Marine Corps all have designated records for this that you can submit requests for using that branch's website. Keep in mind that you are typically only able to request veteran service records or location information from these branches if you are a direct family member or designated next-of-kin.
You should also note that the U.S. Army and the U.S. Coast Guard no longer provide military locator services, so if the veteran you are looking for is a member of either of these branches, you will have to try a different search method.
More information on military locator services can be found here.
Contact Veteran's Affairs
The U.S. Department of Veterans Affairs and local Veterans Affairs (VA) offices in your community may be able to point you in the right direction for the veteran you are looking for. Unfortunately, by law, VA offices are not allowed to provide you with personal contact information or address information of veterans. Still, they can reach out to the veteran you are looking for on your behalf and give them the option of contacting you directly.
Of course, you will need to know the general location that the veteran you are looking for is living in for this search method to be effective. It helps to gather all the information you know about them, such as their age, when they served, and what branch of the military they were enlisted in before reaching out to the VA office and requesting help searching.
Military Record Requests
Military personnel records contain information like personal information and medical records of discharged veterans from the 20th century. Veterans, next-of-kin, and in specific situations, the general public can access these records as long as the correct forms are submitted. This option is great for finding information about distant family members that served in the military or older veterans. More information on these military record requests can be found here.
Additionally, more current military records, including service records, veteran ID cards, and more, can be requested by veterans themselves, family members, or designated kin. This website gives you more insight into how to request these records and who is eligible to view them.
People Search Tools
If you aren't eligible to request information directly from military branches or military locator services, a great alternative is using a people search tool. You can simply input a name and location for the person in question into one of these tools, run the search, and then review the results.
You can select a person whose information matches the veteran you are looking for and review important contact information such as their phone number, email, or social media accounts afterward. This allows you to get back into contact with the veteran you are looking for by only using their name.
Private Investigators
In cases where military locator services and records requests aren't working, and people search tools aren't giving you the best results, you can always turn to a private investigator for help tracking down a veteran. Private investigators might be a more expensive way to find a veteran by their name, but they do have more access to public records and other research information that helps them to locate the person in question.
You can expect to pay between $50 and $250 an hour for a private investigator, depending on your location and the details you can provide. This might seem more extreme, but using a private investigator is a great option when you want to reconnect with a veteran you have lost contact with.
Reconnecting With a Veteran
Whether you are reaching out to an old military friend, a long-lost relative who served in the military, or proof that a potential partner served in the military as they claimed, there is a way to figure out this information.
While only close family members and next-of-kin are typically allowed to request direct military records, records of older veterans can be accessed through various Veteran's Affairs, and National Archives searches. Simply take your time to search and utilize all methods applicable to find the veteran in question and reconnect.